This meditation is taught all over the world to those wanting an answer to why they exist and where they came from. This is done by those who have completed the goal of the meditation.
All courses and classes are taught by experienced teachers with many years of meditation experience (as a not-for-profit and giving gesture).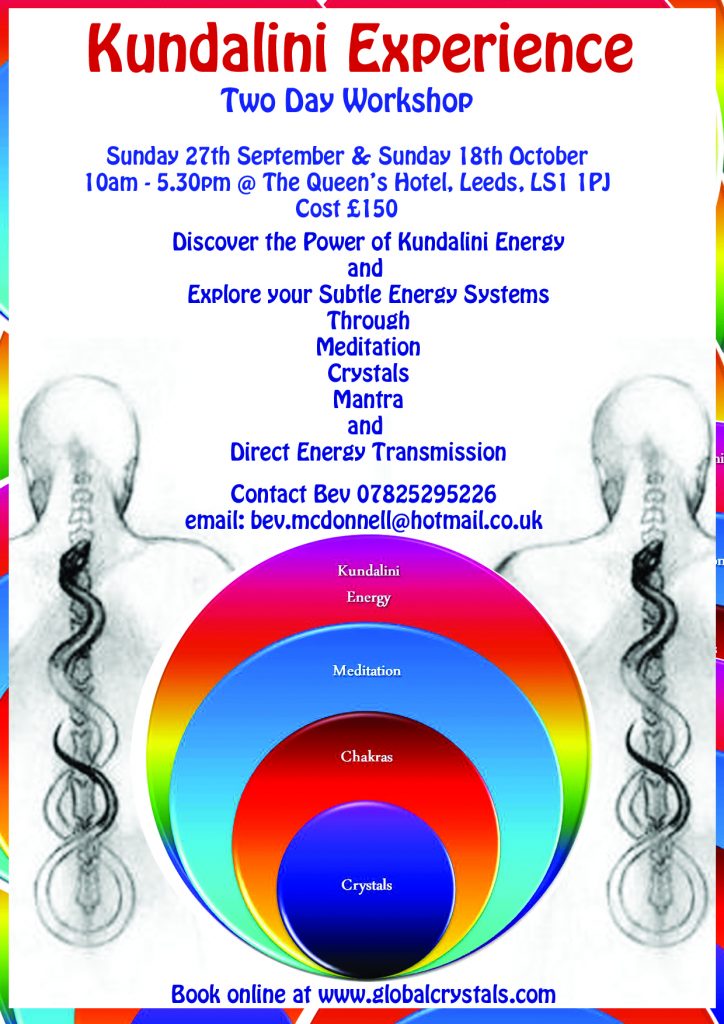 Having been taught themselves by many others in the same way, they are keen to share and help people discover the many benefits of 1meditation.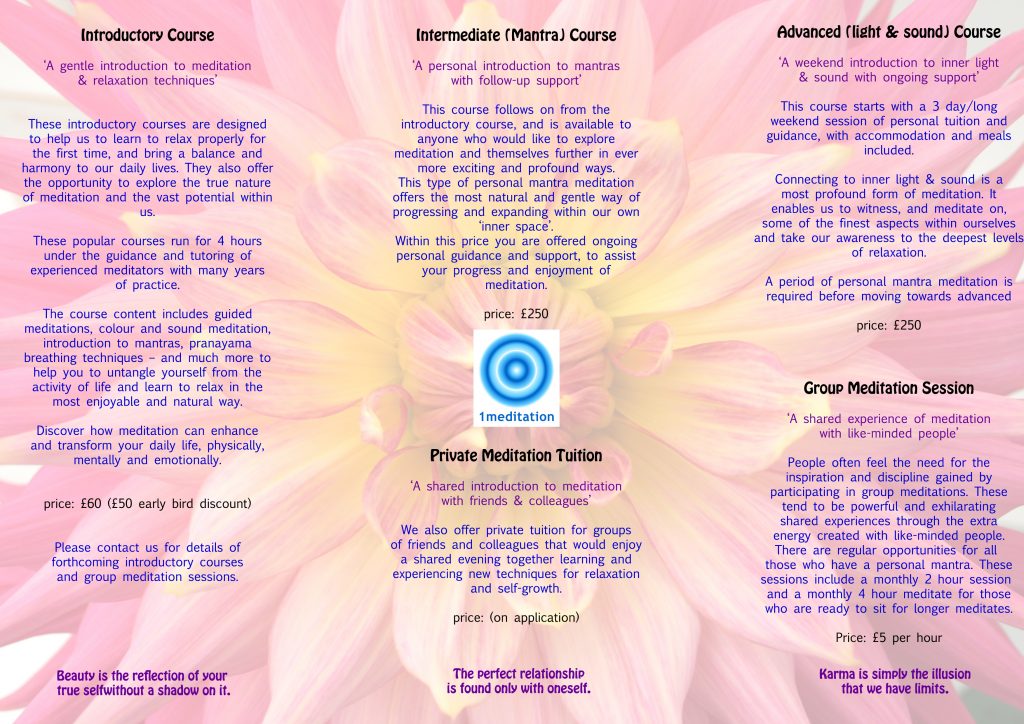 This meditation has nothing to do with religion and advocates no adherance to any particular religious viewpoint except to agree with the belief that there is a creator who is independant of the limits of creation.
The goal of the meditation is there for men & woman (of all races) equally.
What benefits can 1meditation offer?
 Discover the deepest levels of your-inner-self.

 Resolve all questions you might have about the nature of the self.

 Techniques to guide you towards realising your own enlightenment.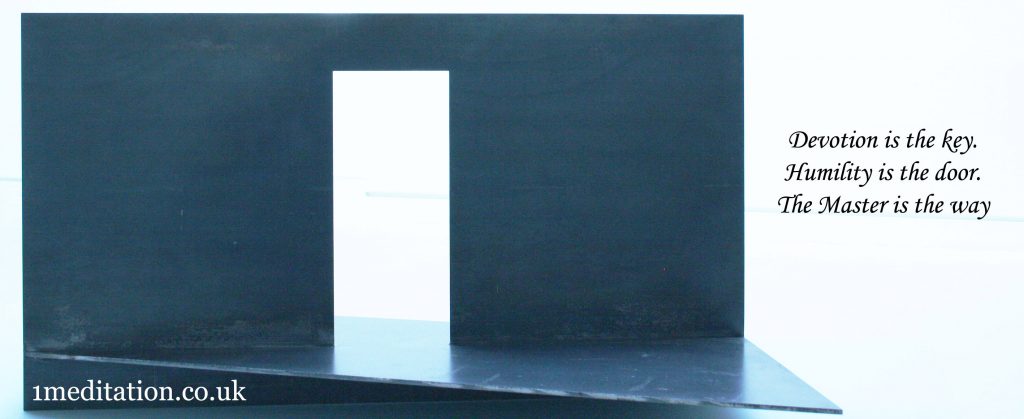 Upcoming Events