Date/Time
Date(s) - 27/03/2019
6:30 pm - 7:30 pm
Location
Phoenix Health and Wellbeing
Categories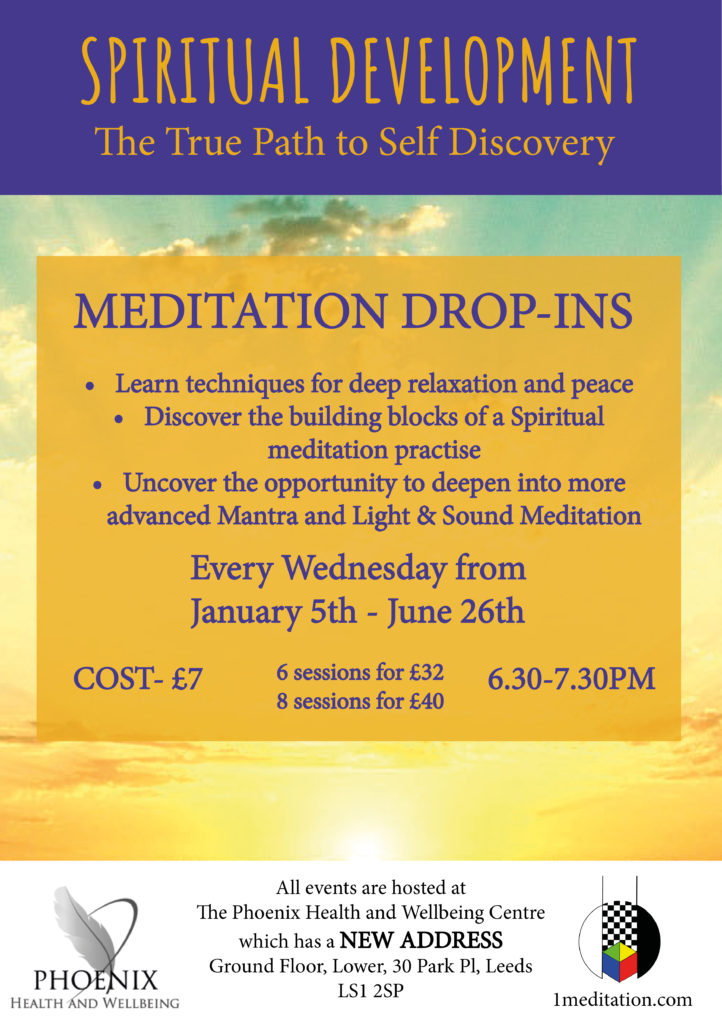 Meditation Drop Ins
Wednesdays from January 5th – June 26th
In these drop-in sessions you will learn the building blocks of our meditation practise, discovering deep relaxation and breath techniques to achieve inner stillness.
On your journey with this meditation you will discover deepening levels of freedom. Initially you may gain detachment from the endless excessive thoughts, stresses of everyday life and ever changing emotions. You will go on to discover wonderful states of bliss and peace and be able to meditate with a beautiful uplifting inner reality. This freedom can deepen and deepen until the ultimate freedom is discovered. In this freedom all of the questions of who am I, what am I and where did I come from can be realized within.
"Meditation is the easiest practise in the world, the less you do, the more you become"
Cost £7.
Block Bookings
£32 for 6 sessions
£40 for 8 sessions.